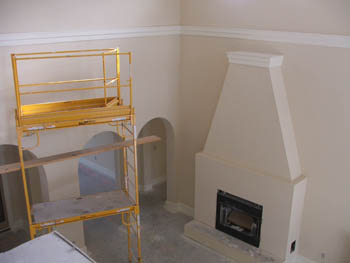 Waterproof coatings are an essential part of the service we provide which protects the integrity of the exterior envelope around your building. Keeping water out will extend the life of your building and help maintain a high indoor air quality.
Each different surface on a building requires a specific type of preparation and coating system involving the use of compatible primers, caulking compounds, and top coats. The correct choice of products combined with proper application technique, over a sound and properly prepared surface are equally important components for the success of a waterproofing project.
After the initial work has been completed it is imperative that you continue to diligently clean, inspect, and maintain the waterproof exterior of the building. An ounce of prevention is worth a pound of cure.  Consider our Annual Service Program.
Your choice of hiring a qualified company like John Grey Painting when planning a waterproofing project or solving an ongoing water intrusion issue will reward you with a quality experience and an excellent result.