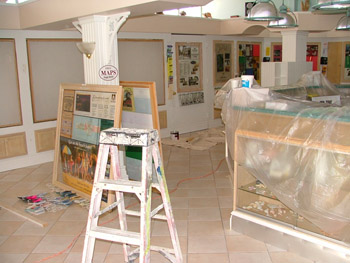 We paint both residential and commercial properties. Everything from a large private residence, beach cottage or condo to a commercial property including hospitals, churches, restaurants, local businesses and community organizations.
We are licensed and insured for both types of properties and have a lot of experience painting both.
No job is too big or too small. We paint it all.
We painted the interior and exterior of the present Sanibel Captiva Chamber of Commerce welcome center building, we painted the interior and exterior of the CROW expansion buildings (hospital, education center, and the intern dormitory building ), we painted the exterior of St Michaels Church, we painted at Ding Darling, we painted the interior portions of SCCF nature center, we painted the operating rooms at Lee Memorial Hospital, we painted numerous other restaurants and commercial buildings, including the Holiday Inn, and the list goes on…and on…